National Cherry Festival Takes Flight over West Grand Traverse Bay Again in 2017!
Join us for the 91st National Cherry Festival Air Show, sponsored by Cherry Capital Airport, Northern Michigan Toyota Dealers, Sam's Club, Schmuckal Oil, AVFlight, NMC Aviation, Spectrum, and the U.S. Coast Guard on July 1st & July 2nd for two exciting air shows!  
Airshow starts at 1:15pm
Watching from the shores of West Grand Traverse Bay? Listen live on WTCM AM 580 to hear air show commentators give minute to minute maneuvering.
2017 Boater information available here!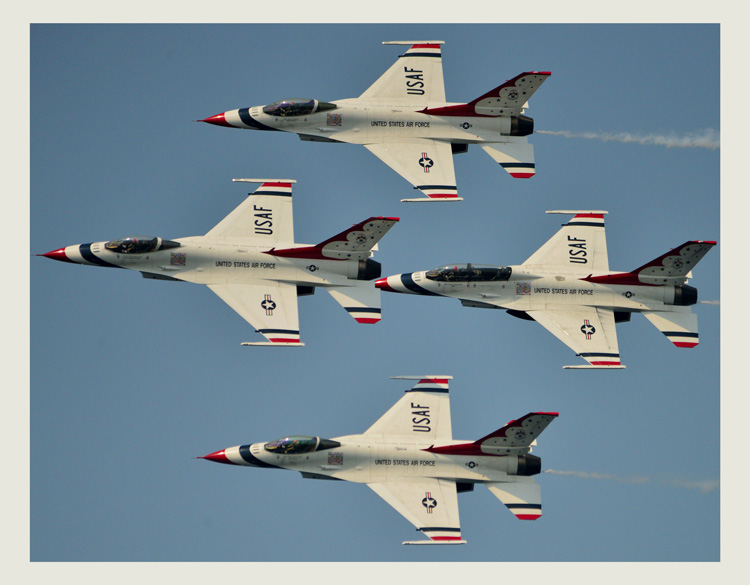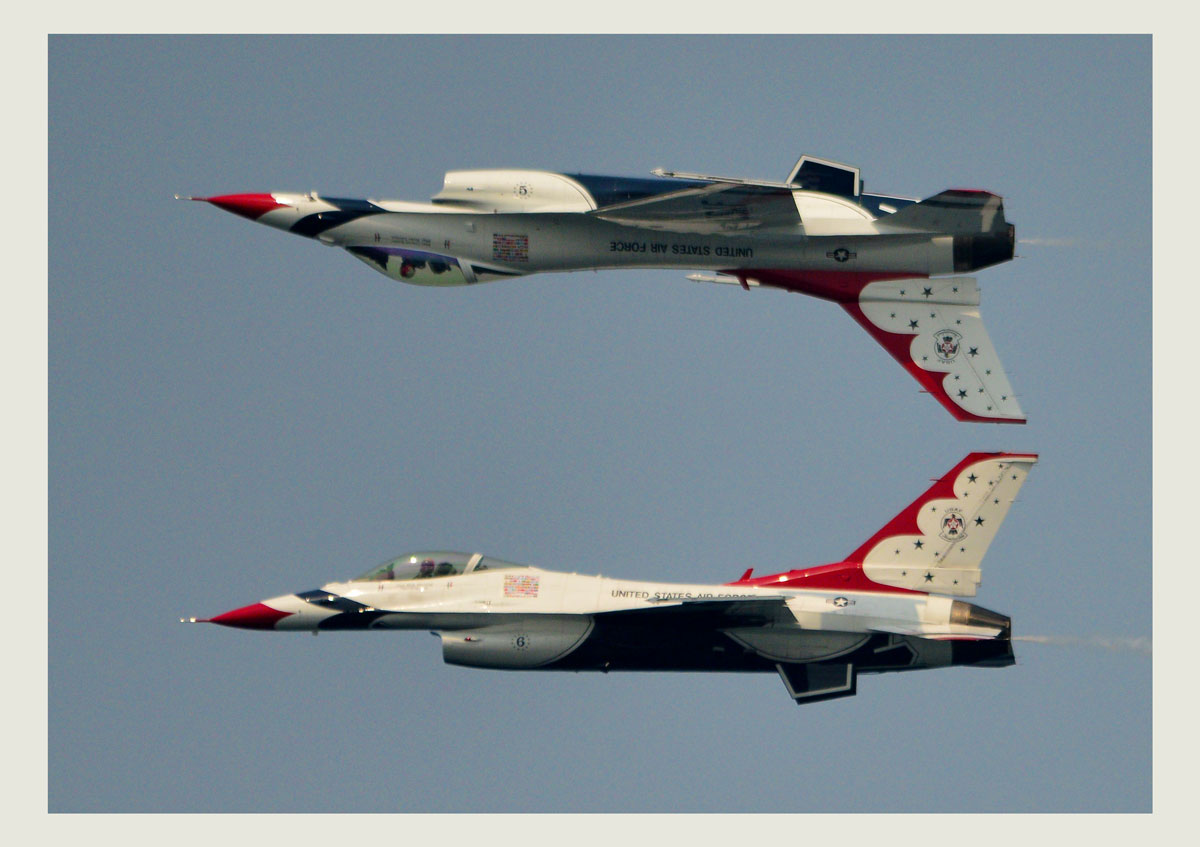 U.S. Army Golden Knights
The Golden Knights are one of only three Department of Defense-sanctioned aerial demonstration teams, along with the U.S. Navy Blue Angels and the U.S. Air Force Thunderbirds. The team is composed of approximately 95 men and women, which includes four parachute units, an aviation unit and a headquarters. The demonstration teams, which use five dedicated aircraft, perform at more than 100 events per year. The tandem section is known for taking Soldiers, celebrities and heads of state on jumps, and the competition section focuses on winning national and international skydiving events.
Visit the Golden Knights website.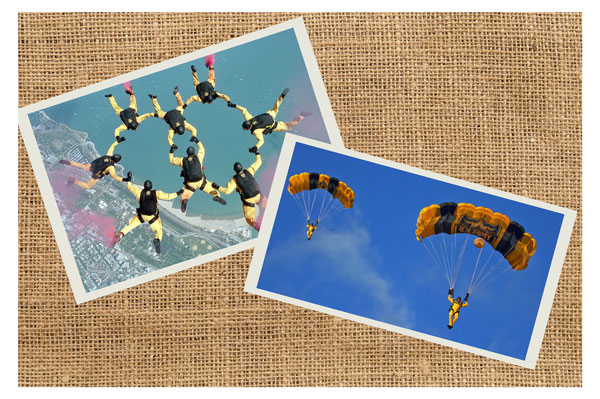 John Klatt Air Show Team
Our teams fly the most unique high-performance aerobatic aircraft in the world, and perform for millions of air show spectators each year. Our goal is to entertain with a unique blend of precision, power and performance.  We're honored to have valued relationships with our marketing partners, and we're committed to generating engagement with their amazing brands, all across America.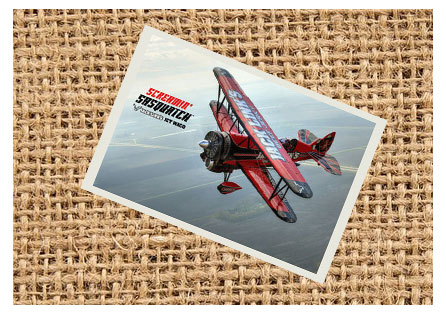 U.S. Air Force Thunderbirds
The Thunderbirds squadron is an Air Combat Command unit composed of eight pilots (including six demonstration pilots), four support officers, four civilians and more than 100 enlisted personnel performing in almost 30 job specialties.
A Thunderbirds air demonstration is a mix of formation flying and solo routines. The four-jet diamond formation demonstrates the training and precision of Air Force pilots, while the lead and opposing solo aircraft highlight some of the maximum capabilities of the F-16 Fighting Falcon. The pilots perform approximately 40 maneuvers in a demonstration. 
More than 280 million people in all 50 states and 57 foreign countries have seen the red, white and blue Thunderbirds jets in more than 3,500 aerial demonstrations. In addition to their responsibilities as the Air Force's premier jet demonstration team, the Thunderbirds are part of our combat force. If required, the team's personnel and aircraft can be rapidly integrated into a fighter unit at Nellis Air Force Base, Nev. Since the aircraft are only slightly modified, they can be made combat-ready in less than 72 hours.
Visit the USAF Thunderbirds Website
Thunderbird Photos courtesy of Dan Dinsmore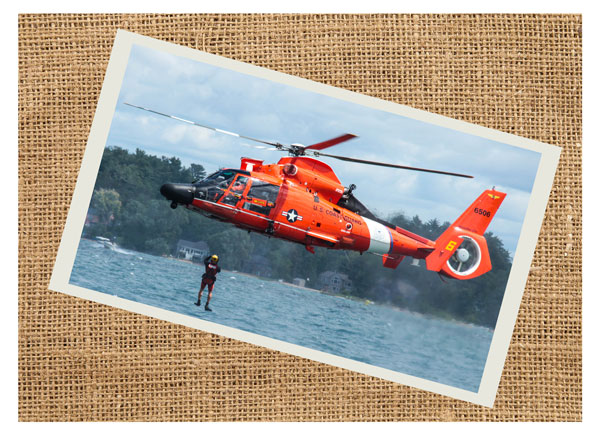 U.S. Coast Guard
Coast Guard Air Station Traverse City was established in 1946 and is a part of the United States Coast Guards Ninth District.  We are situated on the southern end of Grand Traverse Bay in northern Michigan. Since 1995, Air Station Traverse City has controlled and manned Air Facilities throughout southern Lake Michigan.  Our area of operations includes all of Lake Michigan and a greater part of Lake Superior and Lake Huron. 
Visit United States Coast Guard Air Station Traverse City
Photo courtesy of Gary Ennis
Kevin Copeland
KC Aerosports, LLC is based in the Traverse City, MI area, operated by Kevin Copeland, that offers upset maneuver recovery training, spin training, scenic air tours, basic and precision Aerobatic lessons for pilots, and adrenaline pumping Aerobatic thrill rides for non-pilots all flown over the beautiful Grand Traverse Bay area.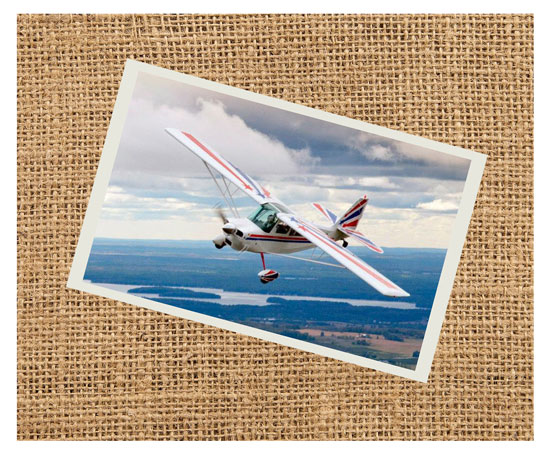 Bill Stein's Edge 540
Bill's Edge 540 is perfect for airshows not only because of Bill's amazing airshow flying routine, but also because the Bill Stein Edge 540 has a completely new and unique look.
Using cutting edge paint technology, Bill has designed the spectacular look of his new airplane using a paint that continuously changes color based on the constantly varying angles between the spectators, airplane, and the lighting. Imagine the visual impact of Bill's airplane that is multiple colors at one time: The same part of the airplane will actually change color from green to purple to blue along with gold, yellow, pink, and orange depending on the angle of the light and the perspective of the viewer!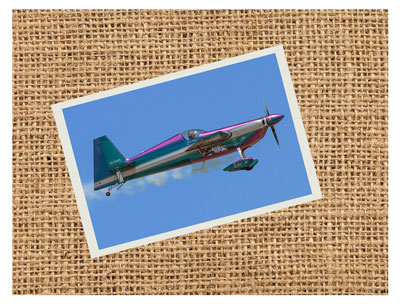 Thank you to our Sponsors!
Friends of the Air Show Corporate Members