Learn More About Volunteer Opportunities
About The Volunteer Program
We Are Volunteer City, U.S.A.
Thoughtful volunteers built an event over 90 years ago that's earned its place as an institution. The Festival's traditions are as meaningful to the Grand Traverse Region today as they were at their inception over 90 years ago.
We believe the festival helps create some of the fondest memories many families have within their summer celebration. Every year we, and thousands of our local family, watch as first graders wave to their grandmothers atop their elementary school float at the Children's Parade. We cheer on a son out-sprinting his father at the finish line of the Festival 5k. And we see brothers and sisters sitting side-by-side with hands behind backs preparing the claim bragging rights as worlds fastest eater of cherry pie. These are the very sights that make us proud. And they couldn't happen without our volunteers. 
Volunteers are the Lifeblood of the National Cherry Festival
The National Cherry festival was built by people for people. We, in the Grand Traverse Region, are so fortunate to have some of the most generous volunteers in the world. And it's those volunteers that make every magical moment at the National Cherry Festival so special for our visitors.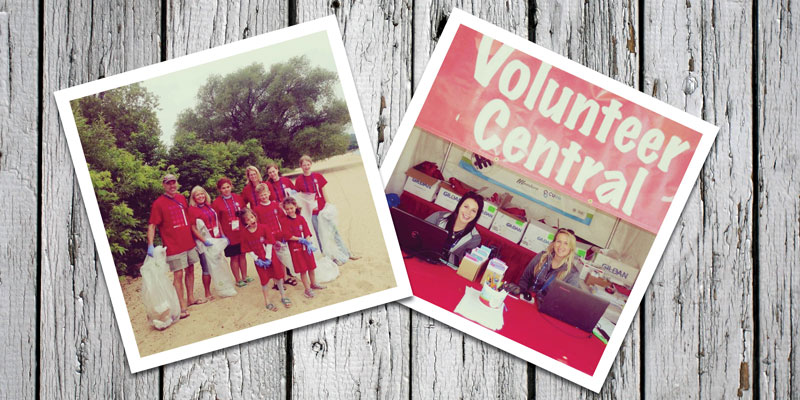 Thank You!
To our volunteers: THANK YOU. Thank you, thank you, thank you. We cannot say it enough. You deserve all the credit. We celebrate and recognize each of you for being such an integral part of our thoughtful, caring community.